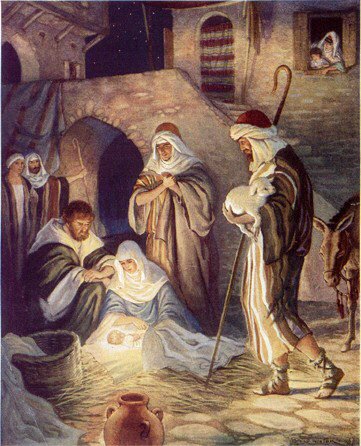 Can you believe it?! Ten days until Christmas!!! I still have one more sock to knit until I'm all done with my Christmas gifts! Yay!
Angels We Have Heard on High is a traditional French carol (Les Anges dans nos campagnes). The author and date of when it was written are unknown. In 1862, James Chadwick translated the carol into English. The chorus 'Gloria in Excelsis Deo!' (which is Latin) means Glory to God in the highest. I love singing this song, but the chorus is a pain to play on the piano =)
Angels we have heard on high
Sweetly singing o'er the plains,
And the mountains in reply
Echoing their joyous strains.
Gloria, in excelsis Deo!
Shepherds, why this jubilee?
Why your joyous strains prolong?
What the gladsome tidings be
Which inspire your heavenly song?
Come to Bethlehem and see
Christ Whose birth the angels sing;
Come, adore on bended knee,
Christ the Lord, the newborn King.
See Him in a manger laid,
Whom the choirs of angels praise;
Mary, Joseph, lend your aid,
While our hearts in love we raise.